Recipe for FUN and Entertainment at your kid's birthday party
Looking for a perfect recipe filled with fun and entertainment for your kid's birthday party!! Let's explore together on some of the key ingredients which can sweeten up the occasion you will cherish.
The moment spent with close family members and friends remain with us forever. For your tiny tots, a birthday is a special time for which one awaits the entire year, to celebrate and enjoy.
For many parents, it is a special occasion. They want to cherish every single day with their toddler, as they move up the ladder of adulthood. On this special day, they want to share their happiness and joy with closed relatives and friends. But meeting everyone's expectation for the party comes with its own hassles.
To make the day special and memorable one tries to achieve a lot. Decorating place, checking guest list, arranging food etc keeps us busy and occupied. Adding fun element in the party takes a back seat in all these preparations. Neither everyone is an expert in arranging such parties or have many creative ideas. We tend to forget that the real meaning of the entire event is to enjoy and cherish the moment.
A birthday party is like the biggest day for the kids, so they would like it to be full of fun and excitement. Getting passionate and talented entertainers, the expert in arranging such events becomes essential. The scale of the event can be decided as per the budget and the wishes of the family.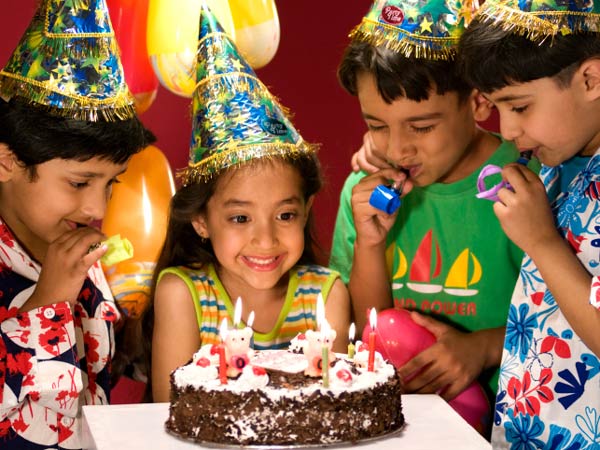 With the rise of the internet and digital medium among the younger lot. Global character-based themes of superheroes, cartoon characters etc are getting popular. With changing times these artists keep on adding a new skill to remain up to date and relevant with times.
There are various artists which represent several different skills. They vary as per the theme and the need of the hosts. While host anchors specialize in engaging kids' audience. They also involve them in various fun activities keeping them entertained. Various fun pop up stalls is also becoming popular day by day. They include creating nail arts, temporary body tattoos, balloon sculpturing and many more. Special mini shows are also favorites among the kids and enjoyed. From magic shows to puppet shows, they ensure that the entire crowd engages and are having a great time. They all can take the entire experience and joy of the party to a different level. Every party attendant leaves with the pleasurable and joyful memory of the event.
The party artists are not only performers but are well equipped to handle the crowd with kids. The artists ensure that no one leaves with any bitter experiences. In fact, they leave a personal impression on each one which can be cherished for a long long time.
So what are you waiting for!! Planning a special and a memorable birthday party for your little one. Let's get started, bring along a party artist which suits party theme and the budget, most liked by your younger one. Ensuring that everyone enjoys the party together with the family and friends.